our philosophy
We produce fair, environmentally friendly and as local as possible in small quantities. We thereby reduce CO2 emissions to a minimum. We produce mainly in Austria, a small amount of our pieces is also produced in other countries of the EU under strict ethical and ecological regulations that ensure fair and safe working conditions. You find the information in the product description. 
CONSCHES is paying the true and fair costs for this product. Made with lots of love for you.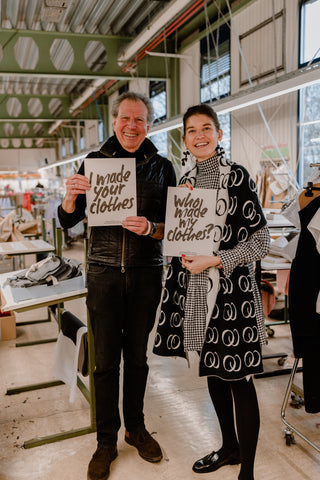 Who made my clothes?
JMB Feldbach, Steiermark
Founded: 1967
Employees: 42
Our partner is a pioneer in the sustainable production of clothing with more than 50 years of experience. Sustainability at JMB means all aspects from the environment to working conditions (most family and women-friendly company, Trigos award in the categories workplace, market, society and ecology). 
JMB defines itself as a highly innovative company, but does not forget their tradition (the intangible heritage built up over decades, or the skills passed on from one generation of employees to the next).
CONSCHES is made with lots of love and passion. Designed in Vienna and locally and fair produced.